The Witcher season 3: key information
– Releasing in mid-2023
– Could be split into two parts
– All major characters set to return
– Plot based on The Time of Contempt book
– Blood Origin spin-off sets up season 3 plot
– Season 4 greenlit
– Henry Cavill not returning after season 3
The Witcher season 3's launch draws closer. Netflix's hit fantasy series will return to our screens later this year, but it's unclear whether its fanbase will stick around for much longer. You know, given the backlash over Henry Cavill's forthcoming departure and other notable issues.
Still, if you're excited for the return of one of the best Netflix shows, there's plenty to read up on before its arrival. Below, we've rounded up every key piece of information about The Witcher's third season on Netflix. That includes its new and returning cast members, early plot details, the show's future, how The Witcher: Blood Origin spin-off impacts season 3, and more.
Full spoilers follow for The Witcher season 2. Additionally, we'll be covering potential spoilers for The Witcher season 3 and Andrzej Sapkowski's novels, so proceed at your own risk.
The Witcher season 3 release date: what we know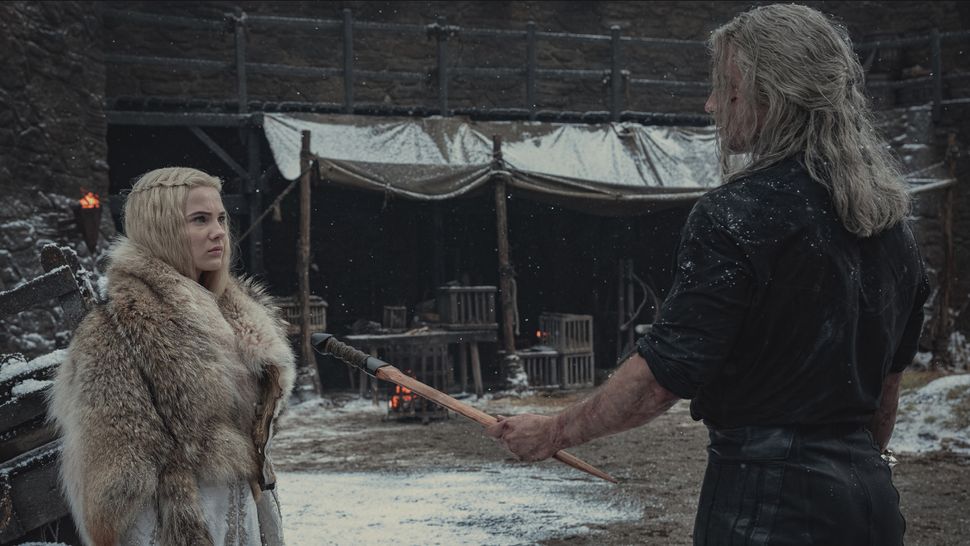 The Witcher season 3 doesn't have an official release date. However, a mid-2023 release window was announced at Tudum 2022.
The Time of Contempt is nigh. 👀The Witcher returns to Netflix in Summer 2023 #TUDUM pic.twitter.com/MUzOKXwFjVSeptember 24, 2022
See more
The launch window reveal came two weeks after showrunner Lauren S. Hissrich confirmed principal photography had wrapped. The end of production came nine months after Hissrich exclusively told TechRadar that The Witcher season 3's scripts were almost complete.
Of course, mid-2023 could be mean it'll be released anytime between June and September. Given its post-production phase will be extensive – with plenty of VFX shots, music and ADR to add in, and the long process of editing down the assembled footage into season 3's likely eight episodes – we think it'll be closer to August 2023.
Even then, we might only get the first batch of episodes. Hissrich told Collider (opens in new tab) that Netflix "wouldn't rule" out the prospect of splitting the third season into two parts, which has happened to other Netflix offerings, such as Stranger Things season 4. If The Witcher season 3's second half needs more work, then, we could see it follow a similar release pattern as Stranger Things.
The Witcher season 3 cast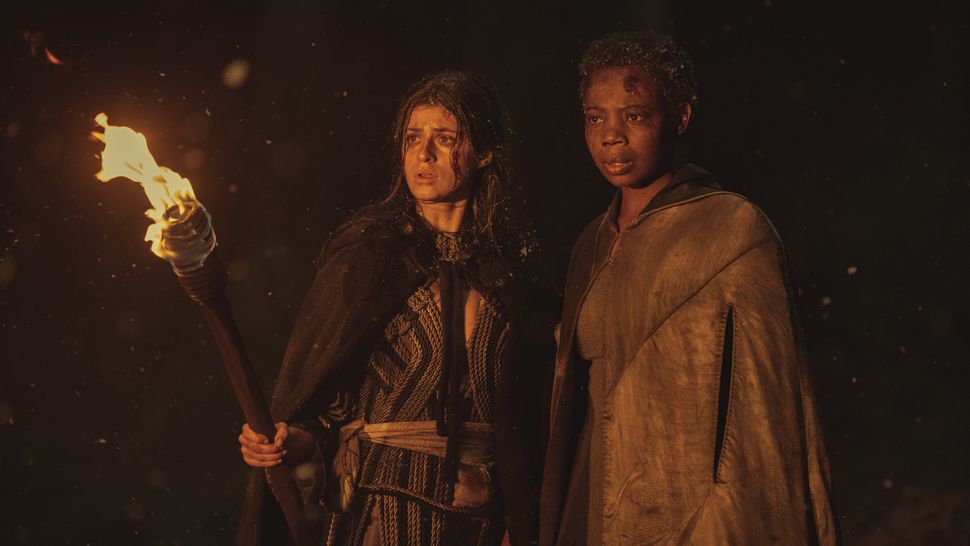 Here's The Witcher season 3's likely cast:
Henry Cavill as Geralt of Rivia
Freya Allen as Princess Cirilla of Cintra
Anya Chalotra as Yennefer of Vengerberg
Joey Batey as Jaskier
Eamon Farren as Cahir
MyAnna Buring as Tissaia de Vries
Mimî M. Khayisa as Fringilla Vigo
Royce Pierreson as Istredd
Anna Shaffer as Triss Merigold
Mahesh Jadu as Vilgefortz
Tom Canton as Filavandrel
Mecia Simson as Francesca Findabair
Lars Mikkelsen as Stregobor
Terence Maynard as Artorius Vigo
Graham McTavish as Sigismund Dijkstra
Ed Birch as King Vizimir of Redania
Sam Woolf as Rience
Aisha Fabienne Ross as Lydia van Bredevoort
Cassie Clare as Philippa Einhart
Wilson Mbomio as Dara
Bart Edwards as Duny/Emperor Emhyr, aka The White Flame of Nilfgaard
Meng'er Zhang as Milva
Robbie Amell as Gallatin
Hugh Skinner as Prince Radovid
Christelle Elwin as Mistelle
Many of these characters have played significant roles in the show, but those who haven't should have expanded roles.
Emperor Emhyr definitely will. The season 2 finale revealed Duny – the knight Geralt saved in season 1 and who is also Ciri's father – is not only still alive, but he's the leader (aka The White Flame) of Nilfgaard's forces. And he wants to be reunited with Ciri, so he can use her abilities for his own nefarious means.
We expect Philippa Einhart to feature more regularly. She was in season 2 but, based on what we know of her book counterpart, she has a bigger role to play. That expectation also extends to King Vizimir and Sigismund Dijkstra, with the kingdom of Redania becoming more prominent as the story in Andrzej Sapkowski's book series unfolds.
Other season 2 newcomers, including Adjoa Andoh's Nenneke, Simon Callow's Codringher, Liz Carr's Fenn, Kaine Zajaz's Gage and Sam Hazeldine's Eredin/King of the Wild Hunt, may also be back. Until we hear more, though, we've left out out of the above list.
Meanwhile, four actors were officially added to the ever-expanding roster in April 2022. They include Shang-Chi's Meng'er Zhang and Upload's Robbie Amell, and you can read more about the characters this quartet will play in our cast update explainer.
Potential season 3 cast spoilers follow.
THE WITCHER Season 3 cast is getting even bigger:welcome ROBBIE AMELL (Upload), MENG'ER ZHANG (Shang-Chi and the Legend of the Ten Rings), HUGH SKINNER (Fleabag) and CHRISTELLE ELWIN (Bloods) to the Continent! pic.twitter.com/VOIAtnivljApril 14, 2022
See more
Redanian Intelligence (opens in new tab) has claimed 10 other actors – two in one article, six in another (opens in new tab), and two more (opens in new tab) in separate news stories (opens in new tab) – have been cast. Netflix hasn't confirmed these hires, but we've listed them below as their characters may be of interest to diehard Witcher fans:
Stuart Thompson as Fabio Sachs
Jim Sturgeon as Applegatt, a royal messenger of King Demavend of Aedirn
Ryan Hayes as Artaud Terranova, a mage who participates in the Thanedd Coup
Josh Weller as Valdo Marx, a bard rival of Joey Batey's Jaskier
Kate Winter as Putney
Martyn Ellis as Barker
Michalina Olszanska as TBC
Sean Cernow as TBC
Harvey Quinn as TBC
Poppy Almond as TBC
In another Redanian Intelligence (opens in new tab) leak, The Rings of Power season 1 actor Fabian McCallum is rumored to play Kayleigh, a member of the teenage misfit gang known as The Rats. Redanian Intelligence (opens in new tab) has claimed Hiftu Quasem (Killing Eve) has joined the cast as iconic character Falka, too.
Kim Bodnia's Vesemir and other Witchers including Coën (Yasen Atour) and Lambert (Paul Bullion) might not be back. That's based on Geralt, Yennefer and Ciri leaving the Witchers' Kaer Morhen stronghold in the season 2 finale. Unless Geralt and company return to Kaer Morhen, Vesemir and company aren't likely to return. Netflix's Witcher series has diverged slightly from its source material at times, though, so Vesemir and company could still be included in some capacity.
Two actors who won't be returning are Blair Kincaid and Chris Fulton, who played Crach an Craite and Rience in season 1 and season 2 respectively. Per Redanian Intelligence (opens in new tab), Fulton has been replaced by Sam Woolf (The Crown, Humans). Meanwhile, Vikings Valhalla star Johannes Haukur Johannesson has reportedly been cast as Crach for season 3 (via Redanian Intelligence (opens in new tab)).
Elsewhere, two Blood Origin actors – Minnie Driver and Samuel Blenkin – could cross over into the main show. Driver's Seanchai is a shape-shifting time traveler, so she might show up at some point. Meanwhile, Blenkin's Avallac'h was revealed to be the individual that Ciri spots in that doorway in The Witcher's first season. Avallac'h appears in the final two books in Sapkowski's source material, but Netflix's Witcher adaptation has played loose and fast with the novels before, so he could be shoehorned into The Witcher season 3.
Finally, there are plenty of characters from the books who could be introduced. According to Redanian Intelligence, a new villain known as The Professor (opens in new tab), may play a supporting role. Redanian Intelligence (opens in new tab) also claims that Safiyya Ingar (Summer of Rockets, Faith) has been cast in an undisclosed role.
The Witcher season 3 plot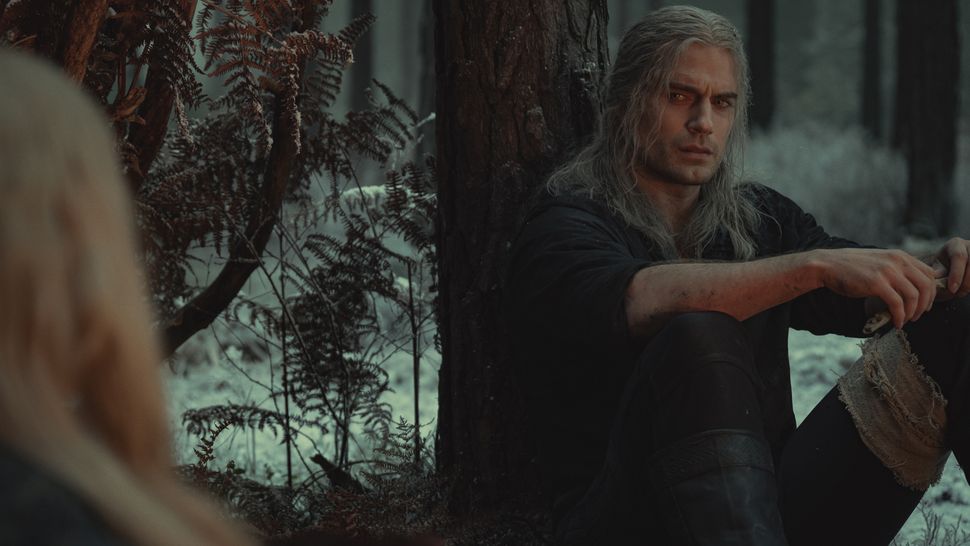 Major spoilers follow for The Witcher TV series and novels.
Little is known about The Witcher season 3's plot, but Netflix has released an official (albeit brief) plot synopsis:
We're also excited to reveal the official plot summary for the upcoming season…#TheWitcher pic.twitter.com/oqg6LnufBTApril 4, 2022
See more
In December 2021, Hissrich told TechRadar The Witcher season 3 will be based on the second main novel – i.e. The Time of Contempt, so maybe we'll see less in the way of plot diversions.
Or will we? Chatting with Collider (opens in new tab), Hissrich reaffirmed her desire to stick closely to the source material, but season 3 will incorporate plot points from other books in the series. Hissrich told Collider that a "big story from Blood of Elves", the first novel in The Witcher saga, will form part of the third season's overarching narrative.
Meanwhile, speaking on the Happy Sad Confused podcast (opens in new tab), Cavill said fans can expect "lots of action" – and particularly good action, too. Stunt co-ordinator Wolfgang Stegemann, who choroegraphed the Blaviken fight scene in season 1, has returned to helm this installment's battles.
That won't include run-ins with the Wild Hunt, however, with Hissrich telling Entertainment Weekly (opens in new tab) (EW): "We all know that, eventually, Geralt is going to learn a little bit more about the Wild Hunt, as will Ciri, but right now it stays this ever-looming threat to her. One of the things that I love in the books that [author Andrzej] Sapkowski did beautifully is he teases the Wild Hunt for so long. They pop up, then they go away for a while. So we are definitely sticking to that school."
Potential plot spoilers follow from now on. Don't read past the tweet below if you're avoiding them.
A lot has happened in 1200 years. Here's where The Witcher: Blood Origin sits in the wider timeline… pic.twitter.com/Voz7gHd1FtDecember 11, 2022
See more
There are only two major Blood of Elves storylines not included in the previous season. The first concerns the Scoia'tael, a group of non-human guerillas who fight for Nilfgaard and attack Geralt, Ciri, Triss, and Yarpen Zigrin's dwarven contingent in the novels. Hissrich confirmed to TechRadar the Scoia'tael will be part of season 3, so their introduction should cause problems for Geralt and company.
The second is far more important. It relates to Geralt telling Ciri about the roses of Aelirenn, an elf who led the last band of their kin against an invading human army. Aelirenn's forces were massacred by their foes and, given that only young elves can produce offspring, the demise of Aelirenn's forces inadvertently led to the elves' slow march towards extinction. Expect this particular story to tie back into events concerning Francesca and her murdered elven baby in season 2.
Speaking of maternal relationships, Anya Chalotra, who plays Yennefer, wants to see more of the dynamic between her character and Ciri from the novels. Talking to Glamour (opens in new tab), Chalotra said: "[I want to see] everything that happens in the book where she gets to develop a mother-daughter relationship with Ciri. She also calms down a bit and she realizes she is enough."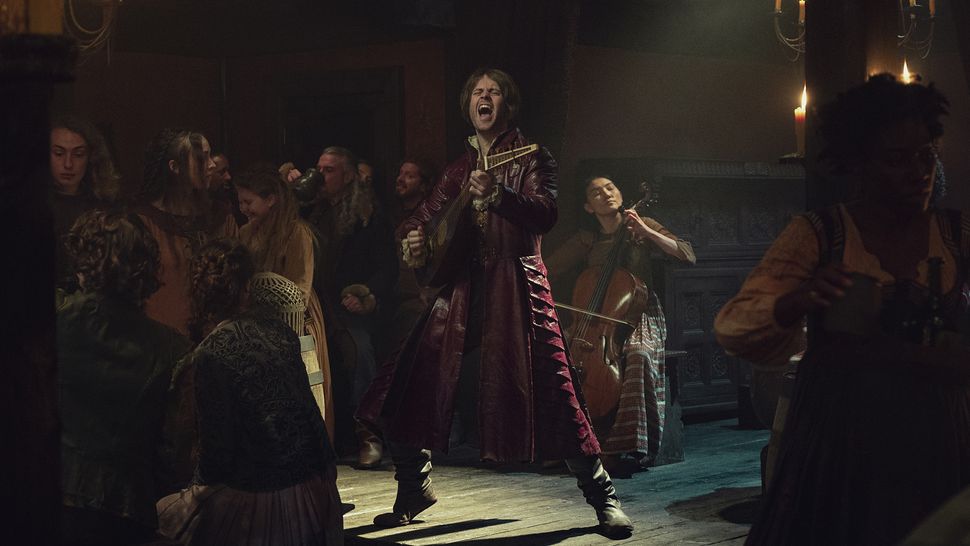 In terms of Sapkowski's version of The Time of Contempt, what can we expect from The Witcher season 3? For one, we'll see three iconic sequences play out – two concerning Ciri and one involving Geralt.
In Geralt's case, Redanian Intelligence (opens in new tab) has confirmed the thrilling battle between Geralt and Vilgefortz is part of proceedings. Meanwhile, the same website claims Ciri will be involved in two moments pulled out of the books – the first involving Wyverns (opens in new tab), which might see her rescue Fabio Sachs, while the second sees her lost in the Korath Desert (opens in new tab). Established Witcher fans will know all about the importance of this latter sequence.
Redanian Intelligence has also suggested we'll see two major events (opens in new tab) play out in The Witcher season 3 – an elegant ball attended by numerous mages (and Geralt), and the Thanedd Coup, which sees mages loyal to Nilfgaard and the North clash in a bloody battle that costs many lives. This ties into the Geralt and Vilgefortz fight we mentioned above.
Away from the action, Jaskier could become as popular with the ladies (and guys) as Geralt is. Speaking to Total Film (opens in new tab), actor Joey Batey teased: "Jaskier gets a little bit of a love interest – maybe more than one."
Finally, Reddit has rounded up so potential spoiler-y content from Hissrich (based on Twitter replies to her followers) about certain season 3 character arcs. You can read about them here (opens in new tab) but, be warned, they reveal new locations and the development of specific characters. Read them at your own risk.
The Witcher season 3 trailer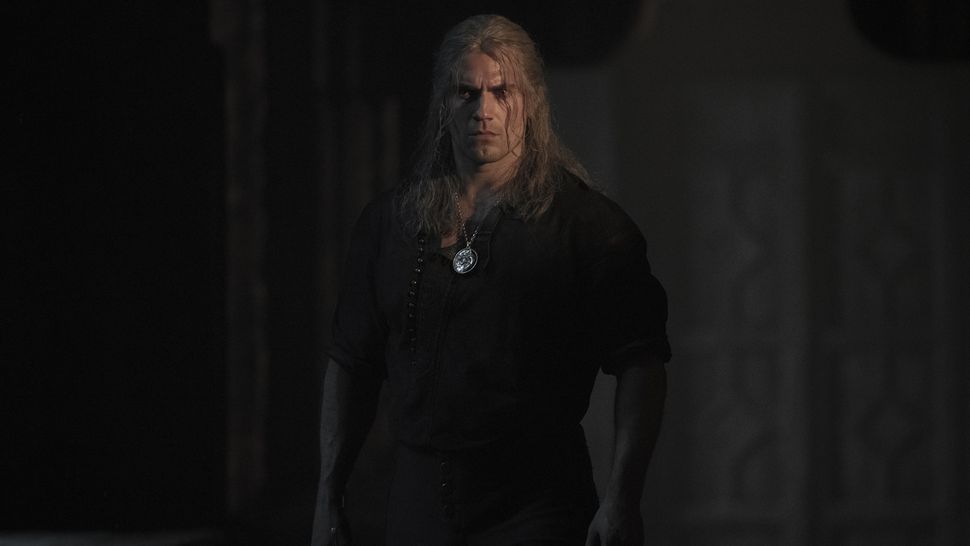 Unfortunately, there won't be a trailer for a while. Once one is released, we'll update this section.
The Witcher season 3: future seasons and spin-offs
Netflix renewed The Witcher for a fourth season in October 2022. However, Redanian Intelligence says writing has begun on seasons 4 and 5 (opens in new tab), so we could get two more seasons at least. Previously, Hissrich told Collider (opens in new tab) she's mapped out a seven-season arc but her plan depends on whether the final three seasons are greenlit.
However, Cavill isn't returning after The Witcher season 3. Announced alongside the season 4 renewal, Cavill and Netflix revealed Liam Hemsworth will take over for season 4 onwards. No official reason has been given about Cavill leaving, but Redanian Intelligence (opens in new tab)'s sources suggest Cavill didn't see eye-to-eye with Hissrich and company over season 2's deviations from the books.
Furious fans have set up a Change.org petition (opens in new tab), calling on Netflix to sack the show's creators and retain Cavill's services instead. Speaking exclusively to TechRadar about Cavill's departure, Hissrich said she "fully understands" fans' ire, but hoped they would continue watching. Elaborating to EW (opens in new tab), Hissrich said Cavill's Geralt will get a "heroic sendoff", before confirming to NME (opens in new tab) that she'll talk more about Cavill's departure post-season 3.
From monsters to magic, here's #TheWitcher Season 2 in numbers. Bring on Season 3… pic.twitter.com/M51AfUBMKjJune 21, 2022
See more
Spin-off wise, The Witcher: Blood Origin prequel series covered the story of the first Witcher's creation and finally introduced audiences to Avallac'h, who has a key role to play moving forward. The show also followed events leading up to and during the Conjunction of the Spheres, the cataclysm that results in the collision of multiple universes and their human, elven, and monstrous races. Meanwhile, Minnie Driver wants Seanchai to cross over into the main series and hang out with Geralt.
Other spin-offs currently in development include a family-friendly animated series and a second anime movie, which were announced at Netflix Tudum 2021. Meanwhile, Redanian Intelligence (opens in new tab) claims a a spin-off involving other Witchers like Lambert, Coen, and Eskel could be in the works, while another Redanian Intelligence (opens in new tab) article claims a spin-off of The Rats is in early development.
For more Witcher-based content, check out these five bloody fantasy shows while we wait for its third season. Alternatively, find out how to read The Witcher books in order.