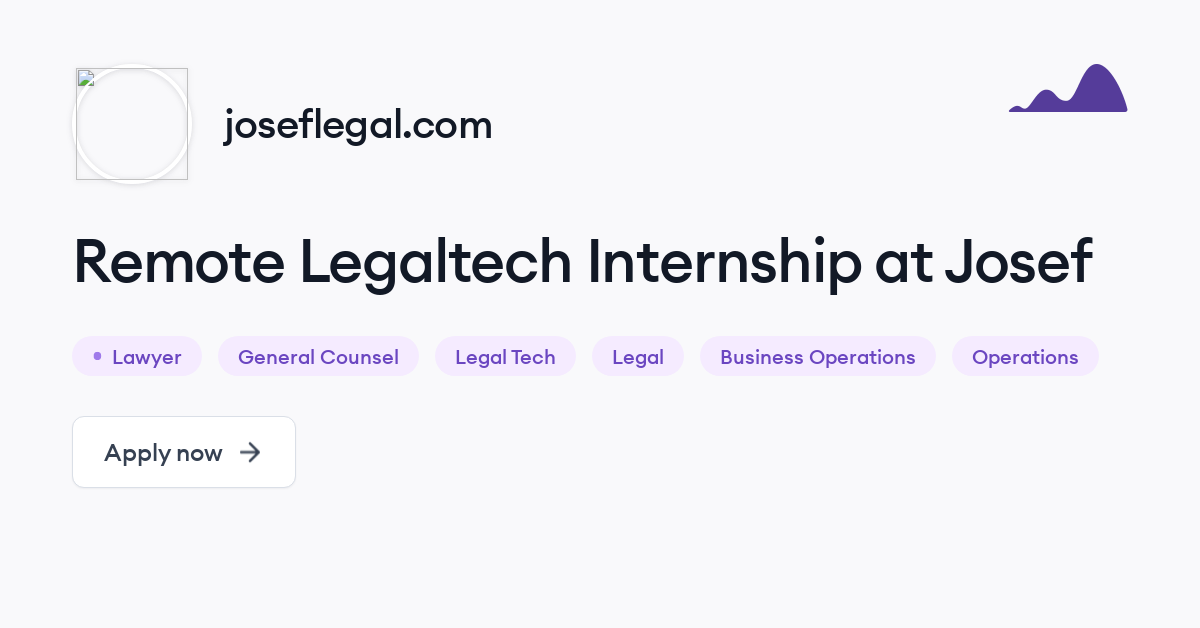 Josef
Interested in legal technology and gaining experience at a high-growth legal tech startup?
The Josef Legaltech Internship is designed for law students in their final or penultimate year.
Through the internship, students will gain a better understanding of career pathways in the legal technology sector, and experience life working at a leading legaltech startup.
We're looking for students who are:
keen to learn 
looking for a challenge
passionate about access to justice, and making legal services more accessible
interested in legal technology, design, innovation and/or startups
We also strongly encourage people from diverse backgrounds to apply, including ATSI, people of colour and LGBTQI+.

Details
The internships will run for 8 weeks
Interns will work 1-2 days per week, with days and hours negotiable
The internships will provide rotations through marketing, product, business development and customer success
Melbourne and Sydney preferred, though we can accommodate remote for the right candidate
Reimbursed at market rates
At this stage, we're planning two internships per year with the first commencing in Apr/May 2021.

Our internship is designed to:
Give back to the student community, providing a pathway to getting real-world experience in a fast-growing legaltech company
Help improve diversity in the legal tech community – helping women, people of colour and LGBTQI+ people get their foot in the door
Meet people we may not otherwise get a chance to meet, including with an eye to future job opportunities
Showcase legaltech as a real and meaningful career pathway for law students
Originally posted on Himalayas