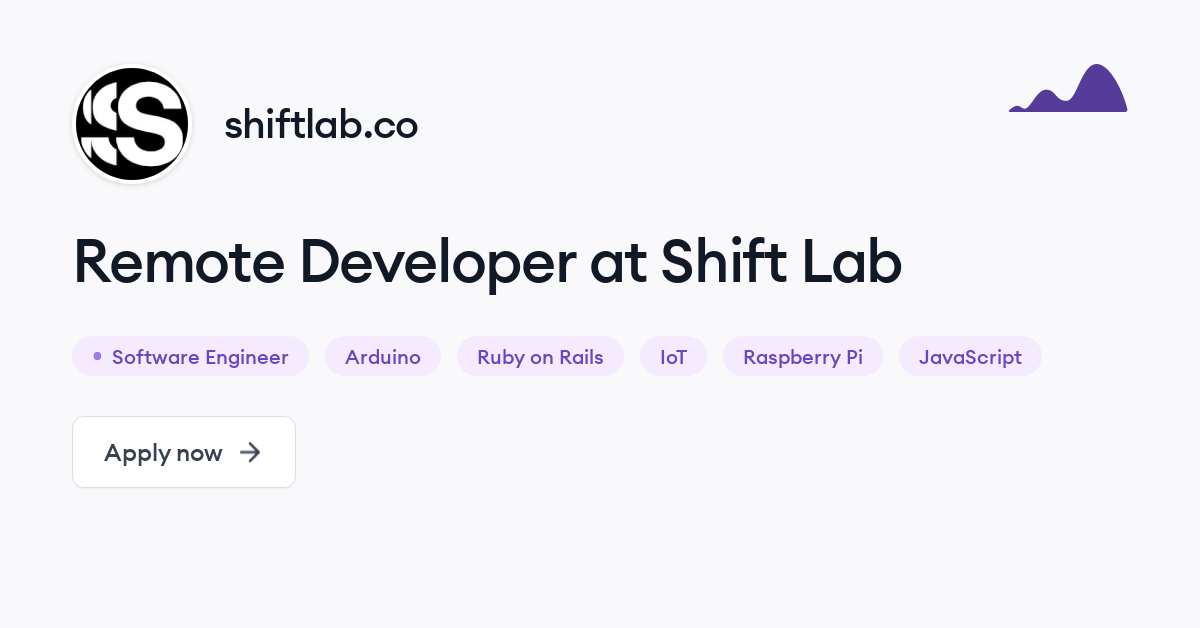 Shift Lab
We are a tight-knit team of UX designers and creative technologists. We use a variety of languages and frameworks to collaborate with startups, nonprofits, corporations, social impact brands, cultural institutions, and more. We often collaborate closely with top-tier international design agencies.
Our modern, bright, open office space is located in New York City, but our team is everywhere. We empower and trust our people, providing ample opportunities for career growth and work frictionlessly across all US time zones.

You Are
An early to mid career candidate
A git user and understand basic collaborative Github practices
Familiar with the Agile development processes
A good communicator and a natural collaborator
Equally willing to work and learn across both front and back-end technologies.
Experienced in one or more of the following: Javascript, Next.js, TypeScript, React, Python, Ruby on Rails, Amazon Web Services
Committed to life-long learning and growing your skills
Someone who might know a thing or two about mobile development, Rust, 3D modeling/animation, Unity, Arduino, Raspberry Pi, IoT, sensor networks or other awesome technologies

Together We
Comprise a well-rounded, dynamic team known for premium, innovative UX and development work.
Originally posted on Himalayas