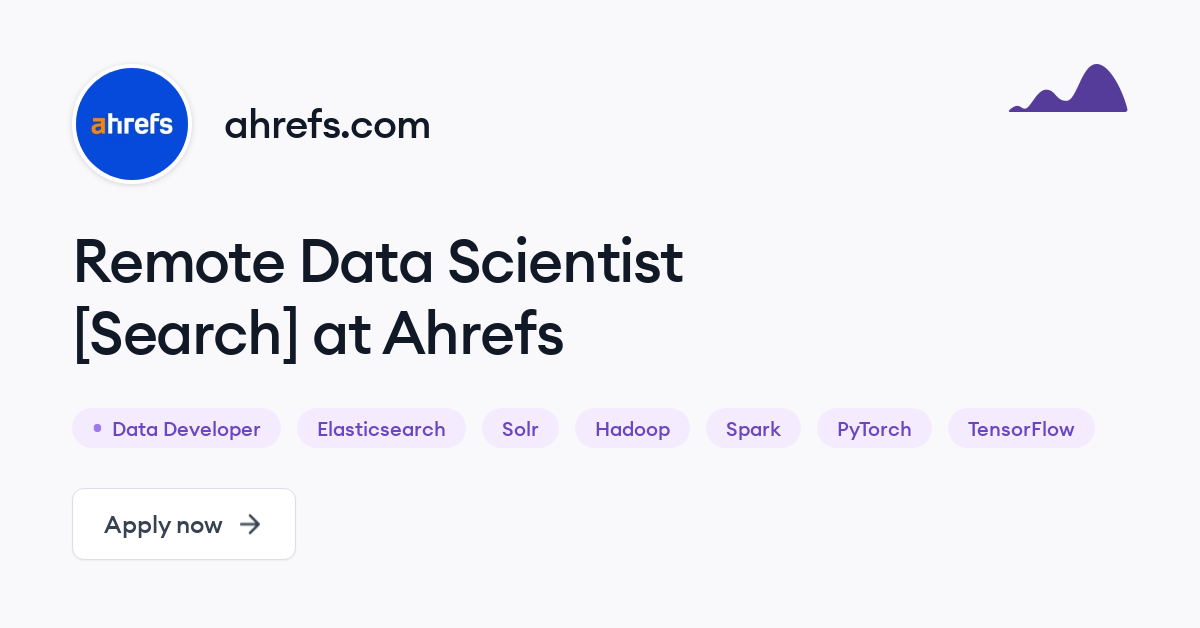 Ahrefs
Ahrefs is looking for an experienced Data Scientist to join our Data Science team, to be based in our Singapore office.  In this role, you will research, prototype, deploy to production and maintain information retrieval and search systems.

What You'll Do
Research, prototype, build and maintain systems for information retrieval, search, document classification, and Q&A
Create comprehensive product requirements together with Product Development, Design and Marketing teams
Work closely with the Engineering teams (frontend and backend) to implement, deploy, and maintain production systems
Write thorough documentation
Effectively communicate highly technical results to various teams

Basic Requirements
Preferably at least a Master's degree in any quantitative discipline: Applied Mathematics, Computer Science, Statistics, etc.
Experience with search, information retrieval, and natural language processing is a must
Experience with streaming algorithms and applications
Experience in Python, SQL (clickhouse dialect is a plus), Git, CI/CD
Experience with (at least one) deep learning framework: TensorFlow, Pytorch, Theano
Experience with big data platforms such as Spark and Hadoop
Experience with lucene-based search engines: Solr and/or Elasticsearch
Strong interpersonal and communication skills
Familiarity with functional languages such as OCaml or Haskell is a big plus

What You'll Get
Competitive compensation package
Informal and thriving work atmosphere
First-class workplace equipment (hardware & tools)
Perks and fringe benefits

Location for this role:
Singapore (only Singaporeans)

Who we are
Our data science team faces a big, exciting challenge: building machine learning models to improve the Fairsearch experience. What a user wants to see when they run a search, and what makes a piece of content better or more relevant than another – these are vital questions that inform how we rerank web pages. Sounds interesting? We'd love to hear from you.
Originally posted on Himalayas