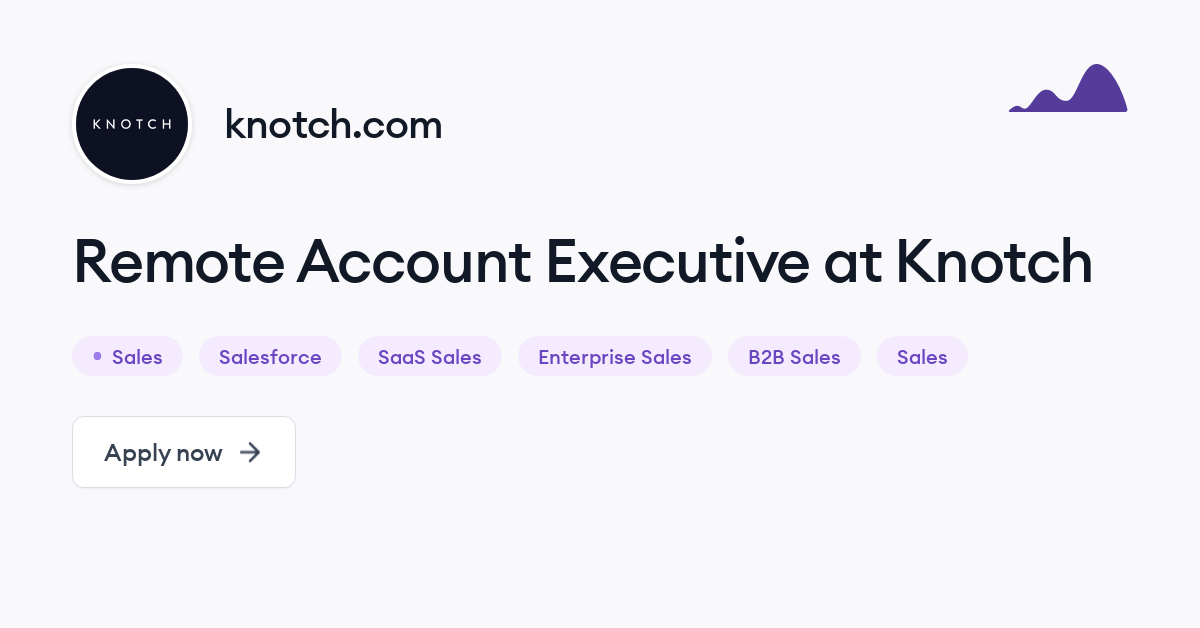 Knotch
As the global leader in Content Intelligence, Knotch's mission is to empower brands to unlock the true value of their content by using data-driven strategies. With the Knotch Content Intelligence Platform, companies conduct competitive research and measure the performance of their content in real-time. Through our unique ability to provide a 360-degree view of all your content, including paid and owned, Knotch allows companies to connect content to business outcomes to enhance brand, increase ROI and build audiences.
We're proud of our team
We've been building our products since 2013, and our team has grown in size and in spirit. We've been humbly recognized in the top 12% of fastest growing companies in America by Inc! Since the Covid-19 pandemic we've become remote-first, and we plan to stay that way. We know that a flexible environment leads to a happy team as we've again been named a Best Place to Work four years running by Built In NYC and a NYC company with Best Perks + Benefits in 2021! If you'd like to speak with our recruiting team about the future of Knotch, feel free to connect with us on LinkedIn and learn about us further on our careers site.
The Account Executive Role
As an Account Executive at Knotch, you will target new business opportunities within your assigned accounts. You will manage the entire sales cycle, from identifying new prospective customers, prospecting, delivering compelling presentations, and independently driving deals to closure. You will enjoy working in a fun, fast-paced, entrepreneurial environment and thrive being around creativity and excitement. Within your first six months, you'll have closed at least your first enterprise deal, and we'll look to you to continue building on that success.
You'll Add Value at Knotch By
Creating a territory plan within your assigned accounts

Prospecting and creating pipeline

Deeply understanding your assigned accounts and their business needs and goals

Developing and delivering powerful, compelling sales presentations to target customers 

Closing deals to exceed your assigned quota

Participating in internal team meetings and ensuring Salesforce.com accuracy
You'll Be Successful Here if You
Have experience selling directly to Fortune 1000 brands

Bring 7+ years of technology sales experience in a full quota-carrying capacity

Share your successes winning enterprise deals with six-month+ sales cycles and six-figure ACVs while working with multiple exec-level buyers

Demonstrate your polished, articulate and credible client communication skills

Work well in a collaborative, fast-paced environment

High level of business acumen

Track record of success (exceeding your sales quota)
We Also Appreciate (But Don't Require):
A successful track record in selling ​new​ & ​emerging​ products

Your existing network of Marketing leaders

Past experience selling to Marketing teams

Proof of training and/or certification in "solution" selling or a similar methodology
—
Knotch is an equal opportunity employer. We strive to provide equal opportunities in all of our processes, including our hiring and employee experience.
We pride ourselves on our three values: transparency, relentlessness, and inclusiveness.
We commit to daily work towards leading with empathy, reducing bias through periodic training, and engaging with and uplifting communities of marginalized groups.
We condemn all forms of racism and discrimination on the basis of race, religion, ethnicity, nationality, gender identity, sexual orientation, age, marital status, pregnancy or parenthood status, veteran status, disability status or any other identifier.
We encourage all employees, clients, investors, candidates, vendors, and friends of Knotch to deliver honest feedback directly or anonymously so that we may always seek to improve as an organization that is dedicated to diversity, equity, inclusion, and belonging.
Share your thoughts with us, and you will be heard.
Originally posted on Himalayas